2019 Kimsey Syrah
Our Syrah program has always been built on the grape's innate ability to express itself in a wild array of ways depending on the locale of the vineyard. Terroir as a powerful and driving force of nature that Syrah ebbs and flows with in a way that no other grape can. In our inaugural release we introduced a Syrah from hot Paso Robles ("99 Steps") and one from the temperate Santa Maria Valley ("Bien Nacido"). These two wines were worlds apart, barely distinguishable as the same grape variety. Kimsey is a wine that occupies the vast stylistic space between Paso Robles and the Santa Maria Valley. Ballard Canyon runs north to south in the heart of Santa Barbara wine country, and is sandwiched perfectly between the hot Santa Ynez Valley to the East, and the cool Santa Rita Hills to the west. The result is a Syrah with the brute strength and depth of a hot climate along with the spice, nuance, and freshness of a cool climate. Not to mention that the Kimsey vineyard itself is a rising star amongst premier vineyards in Santa Barbara.
Elegant yet profound on the nose, the wine exudes fresh tuscan leather notes supported by sweet black cherry and brambles. Spicier back notes of clove spice, black pepper, and anise intermingle with deliciously savory and smoked red meat tones. The palate introduces itself with dark and deep black and purple fruits as blackberry compote and dry figs evolve into continued spicy black pepper and an added minerality. An even and moderate acidity dwells in the mid-palate along with long and linear tannins that are silky smooth while the edges of the wine are fresh with notes of prickly pear and juicy cranberry. The wine finishes fresh, concentrated, and tactile with a persisting finish of the same silky tannins.
Cases Produced- 90
Oak- 225 liter French oak barrels, 45% new.
Alcohol- 14.5%
pH- , Acidity- g/L,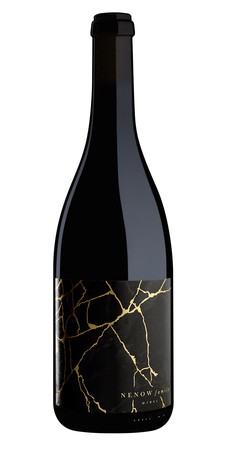 Wine Specs
Appellation
Ballard Canyon